The latest updated iron and steel hot-dip galvanizing quote today. ASEAN STEEL is proud to be the largest hot-dip galvanizing processing unit in the market in Ho Chi Minh City and 64 provinces nationwide.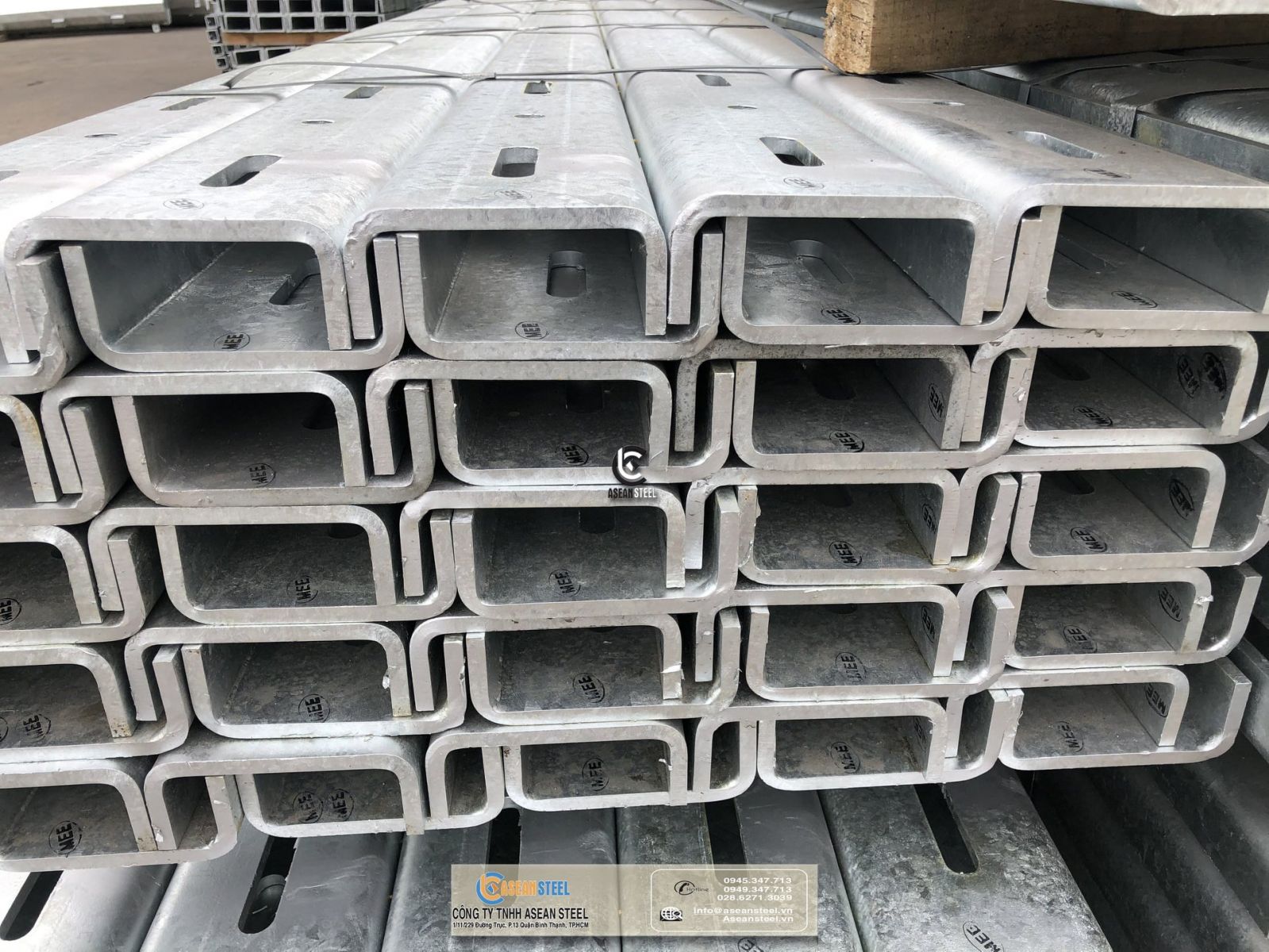 Quotation for hot dip galvanizing with the best price in Ho Chi Minh City
Hot-dip galvanizing is the most popular of the popular methods today. However, many of you may not know about this method of galvanizing, such as the history of its birth, the galvanizing process and the standard methods of checking the thickness of the galvanized layer,… Asean Steel will find out with you. Check out these things in the article below!
History of hot-dip galvanizing
Hot-dip galvanizing of steel by hot-dip began to appear in 1742, when the French scientist Meloin presented on the topic of protecting the surface of steel products by dipping into the molten zinc surface at the welding institute. forest. In 1836, French scientist Sorel officially patented hot-dip galvanizing. He used sulfuric acid to remove dirt and oil from the metal surface to help the zinc coating adhere better to create a stronger protective layer.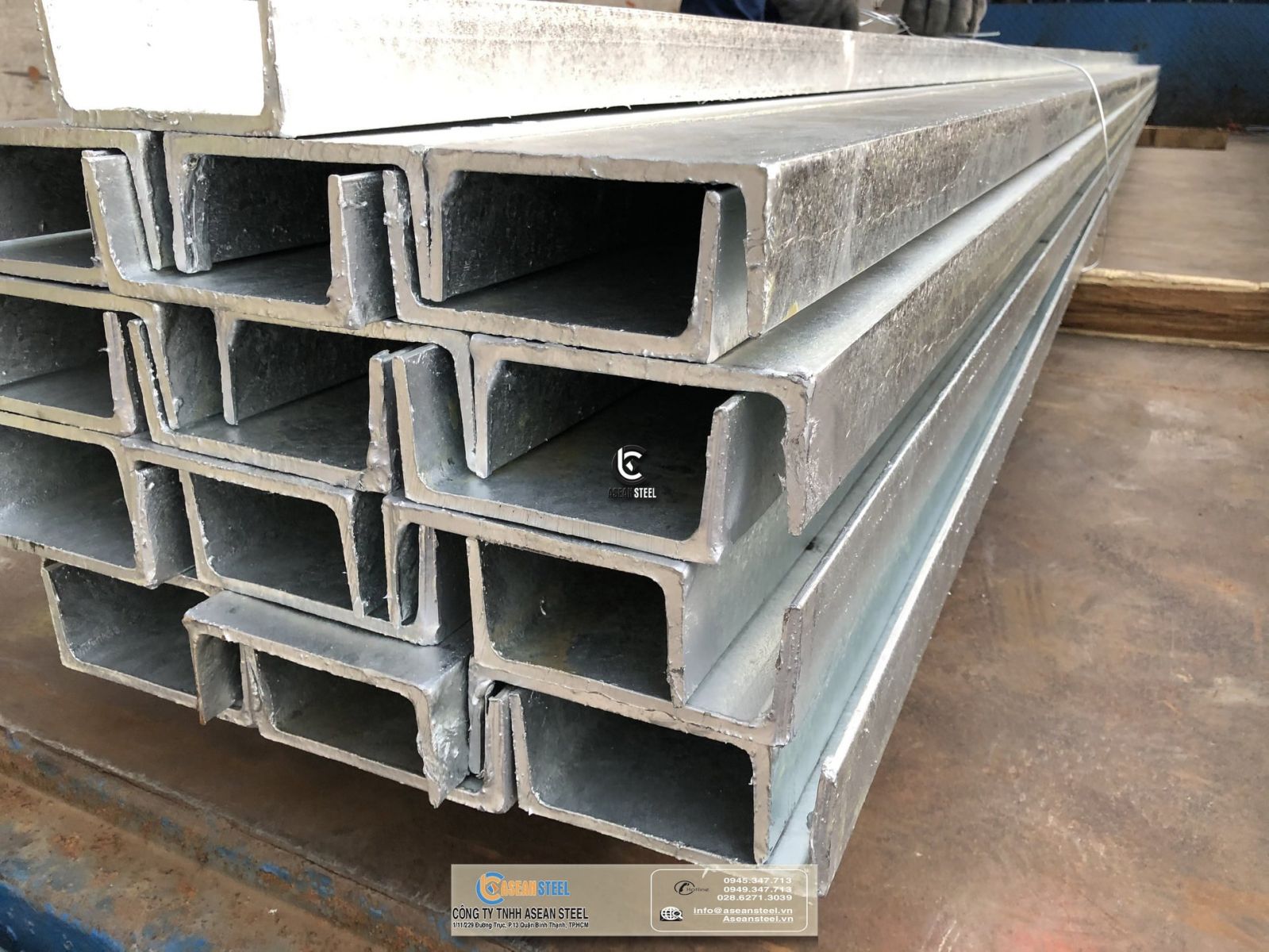 In 1850, the hot-dip galvanizing process was widely applied in the British iron and steel industry. In 1850 alone, the iron and steel industry in this country used about 10,000 tons of zinc to plated metal.
Up to now, the hot-dip galvanizing method has gradually become popular and prevailed over other plating methods. The amount of zinc used has also increased many times, from 600,000 tons of zinc used annually in North America alone, according to AGA (American Galvanizing Association) statistics.
What is hot dip galvanizing?
Hot-dip galvanizing is the process of creating a protective layer on the metal surface from oxidation and wear, thereby helping the metal to be more durable and have a longer service life. Among the three methods commonly used in the market are:
– Electro Galvanized
– Cold galvanizing
– Hot dipped galvanized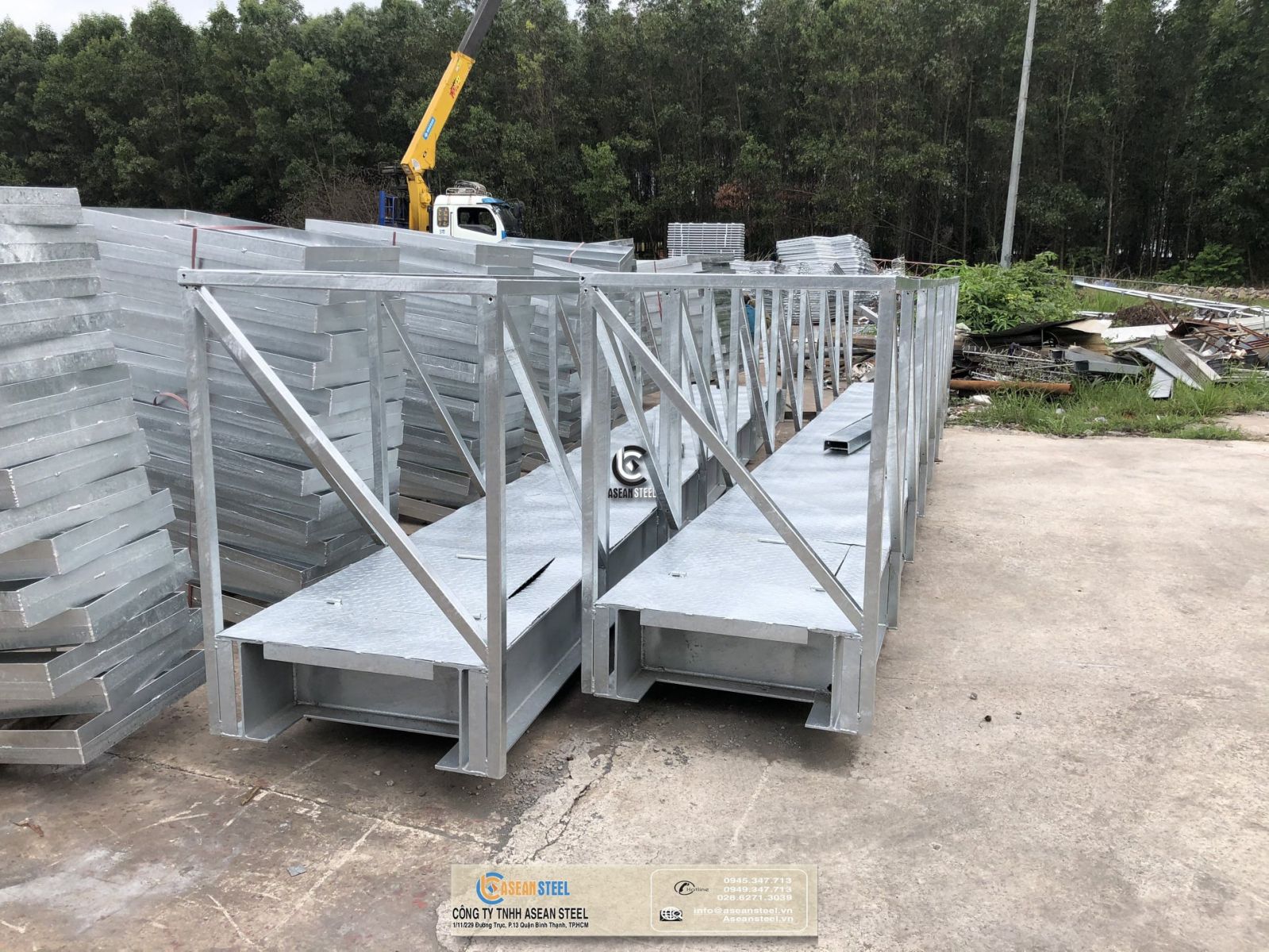 Company specializing in hot-dip galvanizing of metal and steel structures in Ho Chi Minh City
To hot-dip galvanize iron and steel, we dip the steel to be plated into a bath of molten zinc solution. This method causes the outer layer of the metal to melt into an alloy with zinc. This not only helps to evenly coat the zinc on the metal surface, but also makes the zinc layer difficult to peel off, helping to protect the metal surface effectively.
Price list of galvanized iron and steel
In order to facilitate the updating of the price of galvanized iron and steel processing, ASEAN STEEL would like to send to our customers a price list of common galvanized iron and steel such as: I U V H Z C shaped steel, sheet steel, plain round steel, .. If you have any reference, please contact the sales office at:
0941.900.713 – 0947.90.713
Business Department
1. Galvanized U-shaped steel price list
| | | |
| --- | --- | --- |
| QUY CÁCH  | ĐƠN GIÁ MẠ KẼM | ĐƠN GIÁ NHÚNG KẼM |
| Thép hình U100x50x5x7.5x12m TQ | 3300 | 6600 |
| Thép hình U125x65x6x8x12m TQ | 3300 | 6600 |
| Thép hình U150x75x6.54x6m TQ | 3300 | 6600 |
| Thép hình U180x64x5.3x12m | 3300 | 6600 |
| Thép hình U200x69x5.4x12m | 3300 | 6600 |
| Thép hình U200x75x8.5x12m | 3300 | 6600 |
| Thép hình U200x75x9x12m | 3300 | 6600 |
| Thép hình U200x80x7.5x12m HQ | 3300 | 6600 |
| Thép hình U250x78x612m | 3300 | 6600 |
| Thép hình U250x78x7x12m | 3300 | 6600 |
| Thép hình U250x90x9x12m HQ | 3300 | 6600 |
| Thép hình U250x76x6x12m | 3300 | 6600 |
| Thép hình U300x85x7.5x12m TQ | 3300 | 6600 |
| Thép hình U300x90x9x123 HQ | 3300 | 6600 |